Mrs. Joubert Pereira obtained a Bachelor's Degree in Business Administration with concentration in Public Accounting, Summa Cum Laude, from the Pontifical Catholic University of Puerto Rico. She completed her Juris Doctor, Magna Cum Laude, at the University of Puerto Rico School Of Law. Mrs. Joubert Pereira subsequently completed her LL.M. in Taxation at the New York University School of Law. She is also a Certified Public Accountant.
Mrs. Joubert Pereira concentrates her practice on general Puerto Rico taxes, such as income, sales and use, property, and municipal license taxes, as well as U.S. federal income taxes. Her practice also includes more specialized areas such as tax incentives, tax exempt organizations, and competent authority requests, including those dealing with income reallocations made by the U.S. Internal Revenue Service. She has substantial experience working on sales and use tax matters for various types of merchants, including those related to the significant changes in such area brought about by Act 40-2013, Act 46-2013, Act 117-2013 and Act 80-2014, and has assisted her clients during the preparation for and implementation of said changes. Mrs. Joubert Pereira played an active role in the drafting of the Puerto Rico Film Industry Economic Incentives Act and has assisted clients in the film and entertainment industry.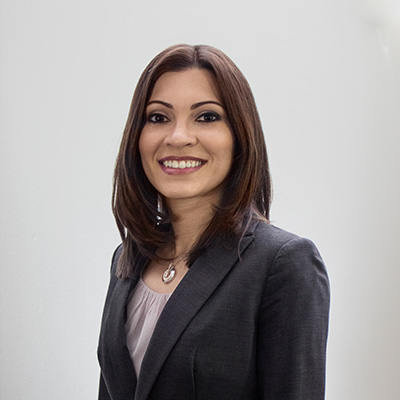 Joubert Pereira, Alba I.
Partner and Co-Chair of Tax Department
ajoubert@reichardescalera.com
787.777.8825